Description
Drill Collar
Drill collar is a bar made of solid steel, either common carbon steel or non-magnetic steel alloy. It is used in the drilling of oil wells for weighting drill bit, enabling it to drill through rock. Drill collar is the lowest element of a drill string. Our drill collars are manufactured strictly according to API standard.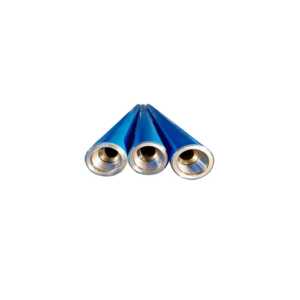 Standard Slick Drill Collar
Slick drill collar has furnished as-rolled surface. Spiral drill collar has grooves machined in its outside surface. The spiral grooves promote even flow of drilling fluid around collar diameter, equalizing pressure and reducing the occurrence of differential sticking.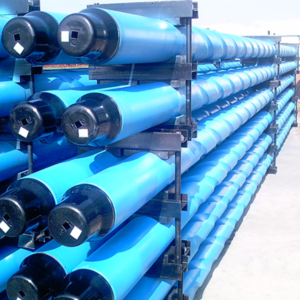 Standard Spiral Drill Collar
Spiral drill collar is used to reduce contact area with the hole so as to avoid efficiently bit sticking from differential pressure.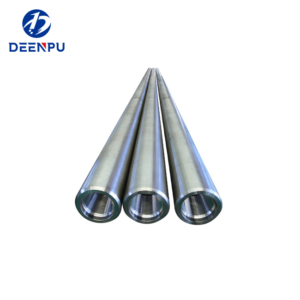 Non-magnetic Drill Collar
Non-magnetic drill collars are made from chrome manganese low carbon austenitic alloy. It has excellent lower magnetic permeability, high strength of mechanical properties, outstanding resistant to stress corrosion cracking, and no tendency to galling. Our non-magnetic drill collars are controlled strictly in the refining and forging process.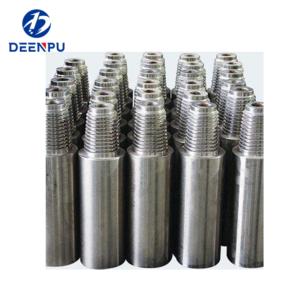 Specification of drill collars:
| Type | OD(mm) | ID(mm) | L(m) ±152.4mm d | DF(mm)±0.4 |
| --- | --- | --- | --- | --- |
| NC23-31 | 79.4 | 31.8 | 9.14 | 76.2 |
| NC26-35 | 88.9 | 38.1 | 9.14 | 82.9 |
| NC31-41 | 104.8 | 50.8 | 9.14or9.45 | 100.4 |
| NC35-47 | 120.6 | 50.8 | 9.14or9.45 | 114.7 |
| NC38-50 | 127 | 57.2 | 9.14or9.45 | 121 |
| NC44-60 | 152.4 | 57.2 | 9.14or9.45 | 144.5 |
| NC44-60 | 152.4 | 71.4 | 9.14or9.45 | 144.5 |
| NC46-62 | 158.8 | 57.2 | 9.14or9.45 | 149.2 |
| NC46-62 | 158.8 | 71.4 | 9.14or9.45 | 150 |
| NC46-65 | 165.1 | 57.2 | 9.14or9.45 | 154.8 |
| NC46-65 | 165.1 | 71.4 | 9.14or9.45 | 154.8 |
| NC46-67 | 171.4 | 57.2 | 9.14or9.45 | 159.5 |
| NC50-70 | 177.8 | 57.2 | 9.14or9.45 | 164.7 |
| NC50-70 | 177.8 | 71.4 | 9.14or9.45 | 164.7 |
| NC50-72 | 184.2 | 71.4 | 9.14or9.45 | 169.5 |
| NC56-77 | 196.8 | 71.4 | 9.14or9.45 | 185.3 |
| NC56-80 | 203.2 | 71.4 | 9.14or9.45 | 190.1 |
| 6-5/8REG | 209.6 | 71.4 | 9.14or9.45 | 195.6 |
| NC61-90 | 228.6 | 71.4 | 9.14or9.45 | 212.7 |
| 7-5/8REG | 241.3 | 76.2 | 9.14or9.45 | 223.8 |
| NC70-97 | 247.6 | 76.2 | 9.14or9.45 | 232.6 |
| NC70-100 | 254 | 76.2 | 9.14or9.45 | 237.3 |
| 8-5/8REG | 279.4 | 76.2 | 9.14or9.45 | 266.7 |
| NC50-67 | 171.5 | 71.4 | 9.14or9.45 | 159.5 |