Description
Downhole drilling stabilizers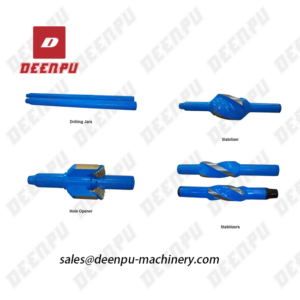 We supplies a complete line of downhole drilling stabilizers to increase rate of penetration and control hole deviation problems.
All these stabilizers (including drill bit type, drill string type, spiral blade, straight blade, integral blade, welded blade, sleeve-type, and stainless steel nonmagnetic types) are designed to meet the strictest quality control and quality assurance standards (API SPEC.).
All alloy stabilizers are manufactured from AISI 4145H modified heat-treated steel for a wide variety of configurations and hole sizes.
Size range: 8 1/2″~26″
Material: AISI 4145H/AISI 4145H mod/AISI 4340/AISI4140-4142/non-mag material
Forging process: Ingot—forging—heat treatment—rough machining—UT.MT—Q+T—inspection—finishing machining
Heat treatment: Normalized / Annealed / Quenched / Tempered
Hardfacing: HF1000, HF2000, HF3000, HF4000, HF5000