Description
Lifting Sub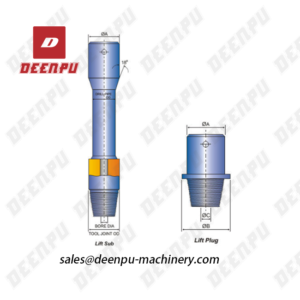 Connection of the drill string to make the drill string can be tripped in/out by elevator.
A) LIFT SUBSPARVEEN lifts subs are manufactured from standard heat treated drill collar material specifications as per following sizes & figure.
B) LIFT PLUGSPARVEEN manufactures lifts plugs to suit various sizes O.D. drill collars. Bottom portion is threaded, the center section is bored to reduce weight. Manufactured from materials & heat treated to drill collar specifications.