Description
API 6A GATE VALVE
API 6A Gate valve structure characteristics For API 6A Gate valve: The design conforms to the API Spec 6 a standard and API Q1
FC gate Valve are full-bore valves. This allows for downhole tools to be passed through the wellhead and reduces turbulent flow.
Model FC valves are similar to each other in design with only slight variations across the lineup, offering a high percentage of parts interchangeability, giving you an efficiency-driven advantage in the management and maintenance of your gate valve fleet.
It providing optimal lifecycle management integrity.
Specification:
1.API 6A GATE VALVE Sealing for Body and cover is metal to metal seal, improve the sealing performance.
2.stem and cover designed with backseat sealing structure is easy to take pressure change valve stem packing.
3.The body is made of high quality alloy steel forgings, no perforation design, safe and reliable.
4.API 6A GATE VALVE Sealing surface spray weld hard alloy, with corrosion resistance, resistance to erosion and wear r esistance performance.
5.Body pad ring groove can according to user requirements overlaying austenitic stainless steel, improve the corrosion resistant ability; To enhance its service life.
6.Use spring preload load in the disc and seat, completely realize two-way seal. Set to open and close just device, shows that the valve open and close condition, operating torque low.
Construction: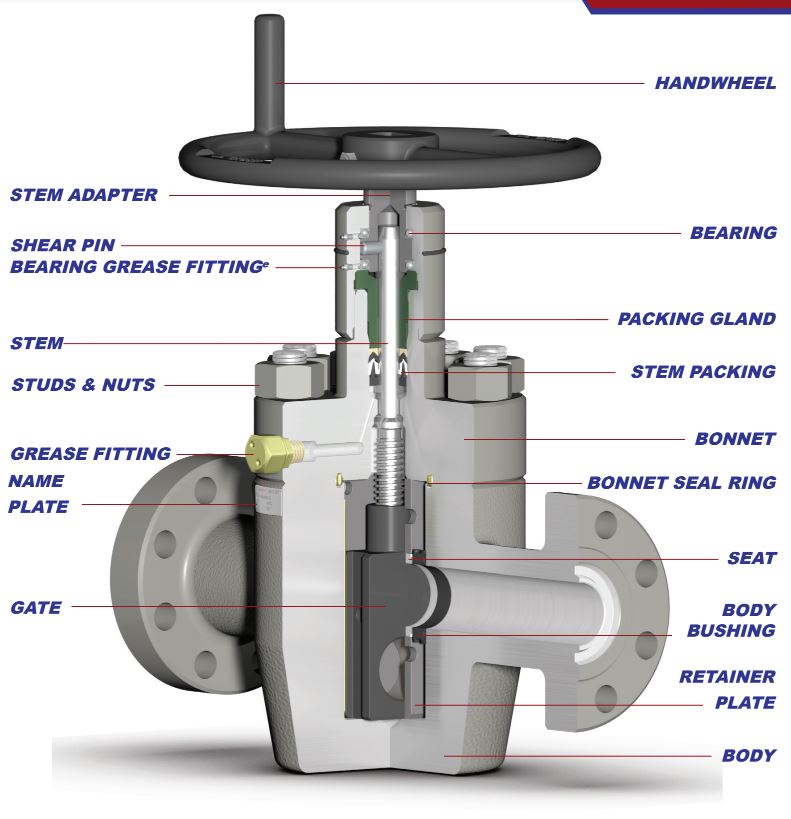 Size:
API 6A GATE VALVE AND HYDRAULIC GATE VALVE
| | |
| --- | --- |
| | 2000psi -20000psi(14Mpa -140Mpa) |
| | |
| | PSL1,PSL2,PSL3,PSL3G,PSL4 |
| | |
| | 1 13/16";2 1/16";2 9/16";3 1/8";3 1/16";4 1/16";5 1/8";7 1/16" |
Product Photo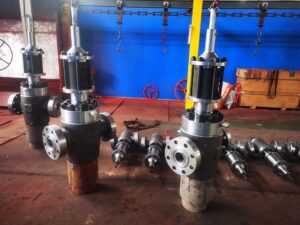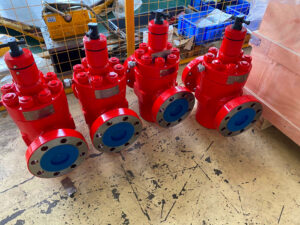 Factory Vedio