Description
Thread Gauge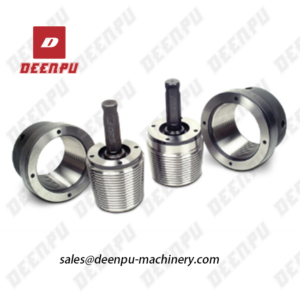 API Thread Gauges are used for gaging API internal & external threads, manufactured according to API 5B, API 7-2 & API 11B standard, including working gages and master gages.
API working thread gauges include plug gauge and ring gauge. All of our working gauges will be inspected by master gauges after production and corresponding Calibration Certificate will be provided together with thread gauges or separately couriered as clients' request.
Our thread gauges are mostly used to inspect thread of tubing, casing, drill pipe, drill collar, line pipe, sucker rod & polished rod, etc.
The thread type includes: EUE/UPTBG, NUE/TBG, BTC/BCSG, STC/CSG, LTC/LCSG, REG, IF, FH, NC, LP, NPT, etc.
Techanical Specification
Size Range: 2-3/8 ~ 20 in
Thread: BTC, STC, LTC, EUE, NUE, NC, IF, FH, REG, PH-6, XT, HT-PAC, etc.
Type: Heavy Duty or light
Material: HDPE, steel, steel-plastic
Color: Customized
Application: To protect the thread and connection of casing, tubing, drill pipe during transportation and loading and unloading
API Spec 5B (Plug Gauge & Ring Gauge)
Normal Size
Thread
Applications
From
To
TPI
TPF
Casing – Round
4 1/2
13 3/8
8
3/4
Line Pipe
1/8
13 3/8
8-27
3/4
Tubing – Non Upset
1.050
3 1/2
10
3/4
4
4 1/2
8
3/4
Tubing – External Upset
1.050
1.900
10
3/4
2 3/8
4 1/2
8
3/4
Tubing – Integral Joint
2 3/8
4 1/2
10
3/4
Extreme Line Casing
5
7 5/8
6
1 1/2
8 5/8
10 3/4
8
1 1/4
API Spec 7-2 (Plug Gauge & Ring Gauge)
Normal Size
Thread
Applications
From
To
TPI
TPF
NC Connections
NC 10
NC 16
6
1 1/2
NC 23
NC 50
4
2
NC 56
NC 77
4
3
REG (Regular Rotary Shoulder Connections)
1
8 5/8
14-6
1 1/2, 2, 3
FH (Full Hole)
3 1/2
6 5/8
4-5
2, 3
IF (Internal Flush)
2 3/8
5 1/2
2
2
API Spec 11B
Normal Size
Thread
Applications
From
To
TPI
Sucker Rods P2-P8 & B2-B6
1/2
1 1/8
10
Sucker Rods P1-P8 & B1-B6
1/2
1 1/8
10