Description
Mud Pump Unit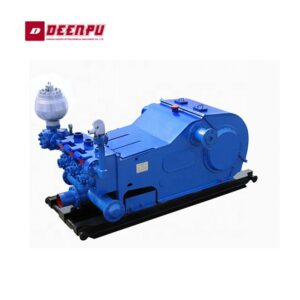 According to different working condition, we will provide the pump unit driven by motor or diesel, achieve the demands of heat preservation, heating and heat dissipation etc. It can be used for drilling, cementing and workover, with the advantages of operating simply, dismantling and assembling and transporting easily.
Techanical Specification:
Horsepower of pump: 350HP ~ 2200HP
Packages: Mud pump, Diesel Engine or electric motor, Hydraulic Torque Converter, Charging System, Skid Transmission System.
Drive type: Air Clutch Transmission, Hydraulic Coupling Transmission, Electric Motor Drive and Chain Drive.
Power selection: Diesel engine, DC or AC electric motor. You can ask the brand such as Caterpillar, Detroit, Cummins or others.