Description
Desander
Desander is the second phase solids control equipment to recover drilling fluid, separating drilling cuttings in 45-75μm. According to diameter of hydrocyclones, it is divided into Desander and Desilter. Usually the cone diameter is more than 6″is called Desander, and used as the second-control equipment in drilling operation. 8 "and 10" cones desander are mostly used to separate solid-phase particle size 45-75μm in the drilling fluids.
Drilling fluid is being feeded into desander cone at the horizontal inlet at pressure, the pressure and weight make solids particles moving beside cone wall and drop down, fluids with fine particles will be pressed on top and overflow away through pipeline.
Most common cone diameter is 10 inch. Cone quantity is decided by treatment capacity request. An underflow shale shaker is optional.
Technical Specifications
Model
DS10x1
DS10x2
DS10x 3
DS12x1
DS12x 2
DS12x 3
Handling capacity (GPM)
396
793
1190
660
969
1453
Working Pressure (PSI)
55
55
55
55
55
55
Motor (HP)
0.7
0.7
0.7
0.7
0.7
0.7
Screen Size(mesh)
1800×600mm (120/40)
DESANDER PUMP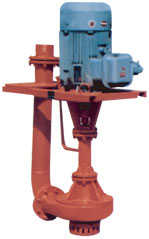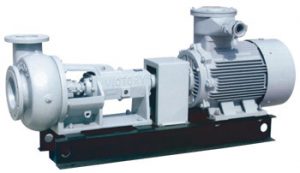 Technical Specifications
Model
Horizontal type Desander Pump
Vertical type Desander Pump
DSP-H40
DSP-H50
DSP-H60
DSP-H75
DSP-H100
DSP-V25
DSP-V40
DSP-V50
DSP-V75
Handling capacity (GPM)
793
793
880
880
1056
528
700
793
880
Lift Height (FT)
105
105
115
130
130
92
105
115
130
Motor (HP)
40
50
60
75
100
25
40
50
75